Contact Us
Email us – giftsforgamersandgeeks@gmail.com
Twitter – @giftsgamersgeek
Facebook Page – Gifts for Gamers and Geeks Page
Nev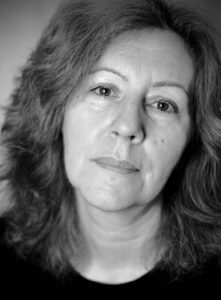 My gaming credentials are a little bit varied to say the least – World of Warcraft was my first online gaming experience but I remember when Space Invaders first landed on UK soil and I spent most of my pocket money on it at the time! Later I owned an Amiga 1200 and spent hours playing the original Settlers, Civilisation and Sim City. I was an ace at Galaxians & Mr Do, both arcade games, with top scores for weeks at a time in my local hangout – the Bus Station cafe!
I've been playing WoW since 2009 and tried Neverwinter, started playing Magic the Gathering and also Hearthstone. I also dabbled in Heroes of the Storm and even League of Legends for a while. I've played a lot of Diablo 3 lately although Cold is trying to get me to play Blood Bowl with him now! I spent a couple of months in Wildstar and loved it, I tried Skyforge for a while too and even Star Wars Battlefront. I loved Titanfall but FPS is definitely not my favorite genre of games!
As for my geeky credentials – I took Chemistry, Biology & Mathematics at 'A' level (that's 18 yr old school leaving exams for my US friends) and was hoping to study Toxicology or Mathematics at University until I started skipping school to play games! I love all things science-y and sci-fi is my favorite tv, film and reading genre. I've been watching Star Trek, Stargate & Dr Who since I was old enough to watch TV and many other series along the way too.
I hope you're going to like what we have planned for this site – all the nifty, geekiest gadgets and gizmos we can find across the internet as well as items of interest or humor.
My Other Blogs:
AH Addict – for all your World of Warcraft gold making needs
She Rides Dragons – for random WoW, Hearthstone and anything else I fancy type ramblings 🙂
Cold
I've been a gamer pretty much my whole life.  I was the neighborhood kid that went door to door collecting my friends for pick-up games of sports, role-playing games, board & card games, as well as creating plenty of imaginary games for the other kids to join in and have a lot of fun.  I remember my first Atari system and my first treks within Zork on the early Apple computers.  Yeah. I've been a gamer for quite some time now.
My main gaming experiences include mainly, role-playing games, board games, table top & collectible card games, online and console gaming.  While I enjoy casual gaming as much as possible, I've also been a highly competitive gamer and my accolades include ranking as high as 17th in the world in Type I Magic the Gathering (35th in Type II), placing 5th at MageKnight Nationals, gold capping without using any add-ons in World of Warcraft, to name just a few.
In additional to playing games casually and competitively, I also enjoy writing about games, and playing new items to share with others.  That's how the
Gifts For Gamers Columns
on my main blog at Cold's Gold Factory came about.  I started with those Gifts For Gamers columns to share my love of games and gaming related items with others to help them find great games and gift ideas like some of the great games I have discovered. The Gifts For Gamers idea came about to help turn other people onto games and t help find gift related items to get others into more hardcore gaming as well.
My Current Blogs & Projects:
Cold's Gold Factory – World of Warcraft Gold Making / Economy, Hearthstone, & Gifts For Gamers.
Gifts For Gamers Affiliate Disclosure:
"Our website contains affiliate marketing links, which means we may get paid commission on sales of those products or services we write about. Our editorial content is not influenced by advertisers or affiliate partnerships. This disclosure is provided in accordance with the Federal Trade Commission's 16 CFR § 255.5: Guides Concerning the Use of Endorsements and Testimonials in Advertising."
GiftsforGamersandGeeks.com is also a participant in the Amazon Services LLC Associates Program, an affiliate advertising program designed to provide a means for sites to earn advertising fees by advertising and linking to Amazon.com.