Great Gifts For Gamer Dads on Father's Day
Every year, I leave my Father's Day shopping to the last minute and this year is no different so with that in mind, here's a few last minute gift ideas for you for this Father's Day weekend. If you've left it really late, just find out which game your father is playing and get an electronic game time card from Amazon!
Gamer Dad T-shirts for Father's Day
I love these Gamer Dad t-shirts – all of them are general gamer themed designs so there's no need to worry which specific game your Dad is playing. There are two variations on the Player 1 & Player 2 theme – one design includes a baby onesie for the really young offspring and the other design includes a small size t-shirt. Of course, if you know which game your Dad plays, you can check out our other posts to see if we've covered it already – like World of Warcraft, Overwatch or Fallout 4 perhaps.
I'm A Gamer Dad T-shirtBuy Now
Player 1 & Player 2 Matching T-Shirt & OnesieBuy Now
Gaming Dad Just Like A Normal Dad Only Cooler T-ShirtBuy Now
Dad By Day Gamer By Night T-shirtBuy Now
Player 1 & 2 Gamer T-Shirt for Dad & SonBuy Now
The Best Dads Play Video Games T-ShirtBuy Now
Many Dads Watch TV The Best Dads Play Video Games T-ShirtBuy Now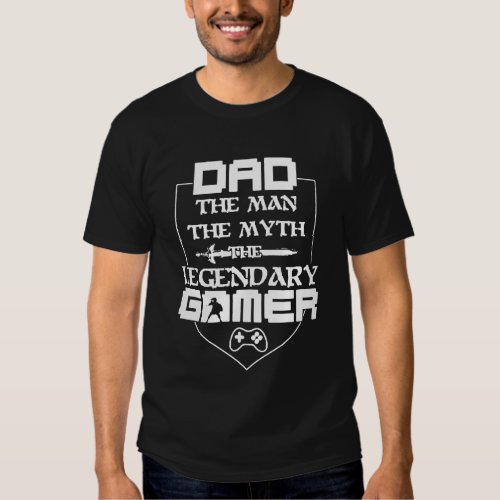 The Man The Myth The Legendary Gamer T-shirtBuy Now
Born To Game, Forced To Work Gamer T-shirtBuy Now
Gamer Dads Underwear for Father's Day
I love the old classic arcade games so these Sonic socks and Super Mario boxer shorts just had to be included in this list. If your Dad is a bit older than the average gamer, the chances are, he'll have played some of the classic games so these might really appeal to him too.
Game Over Crew SocksBuy Now
Nintendo Super Mario BoxersBuy Now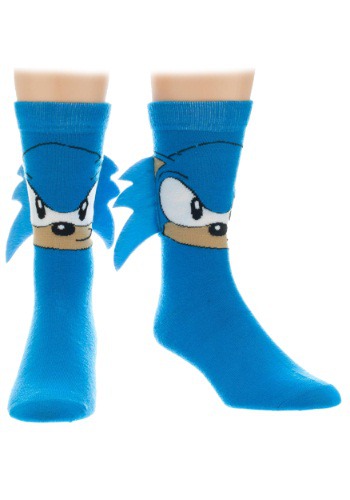 Sega Sonic Crew SocksBuy Now
Keychains & Jewelry for Gamer Dads on Father's Day
There's a serious lack of quality gaming related jewelry for men but I really like the Skyrim Dragon pendant and the Assassin's Creed Pendant. If your allowance doesn't stretch too far, a game themed keychain might be a nice little gift for Dad – the Portal 2 gun and the Nintendo Controller keychains both look great.
Skyrim Dragon Key ChainBuy Now
Nintendo Controller Rubber KeychainBuy Now
Portal 2 Gun KeychainBuy Now
Assassin's Creed Silver Tone PendantBuy Now
Game Controllers Metal CufflinksBuy Now
Pewter Skyrim Dragon PendantBuy Now
Energy Drinks & Coffee Mugs for Gamer Dads
Almost all gamers know the struggle to switch off their game and actually go to bed but if your Dad likes to game all night occasionally, these classic game themed energy drinks might be a fun gift for Father's Day. There's also some clever game themed coffee mugs available so if coffee is his drink of choice to help him stay awake, why not get your Dad a game themed coffee mug for Father's Day.
Pac-Man Power Up Energy DrinkBuy Now
Nintendo Donkey Kong Energy DrinkBuy Now
Nintendo Power Up! Energy DrinkBuy Now
Gamer Dad Hashtag Coffee MugBuy Now
By Night I Save The World – Gamer Coffee MugBuy Now
Classic Mega Man with Logo Coffee MugBuy Now
Other Cool Gamer Dad Gift Ideas for Father's Day
Lastly we have some really cool gift ideas which don't fit their own category! I love the Nintendo Controller pool float and the Nintendo Controller clock too. I never owned any console but the controllers are familiar to everyone I'm sure so these designs would make great Father's Day gifts for gamer dads everywhere. A gaming themed messenger bag is another great gift idea for Father's Day – the Zelda Triforce bag is a classic but there's also the Eat, Sleep, Games design if you think your Dad might prefer a less specific messenger bag.
Wallets are also a great gift idea for Father's Day and these gaming themed wallets are not only cool but useful too. I know my Dad always has a really old wallet that looks like it's falling apart so maybe I should listen to my own advice & get him a new one this year!
Game Controller Pool Float 4ft WideBuy Now
Retro Game Controller ClockBuy Now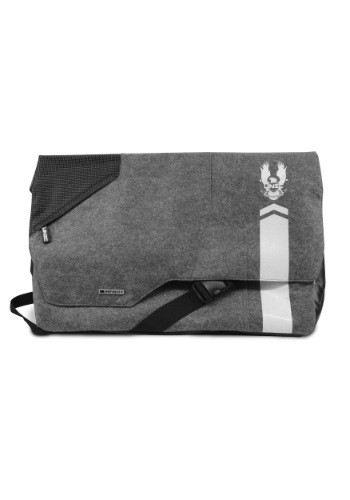 Halo Infinity Messenger BagBuy Now
Nintendo Zelda Triforce Black/Silver Laptop BagBuy Now
Eat Sleep Gaming Messenger BagBuy Now
I'd Rather Be Gaming Messenger BagBuy Now
Legend of Zelda Embossed Bi-fold WalletBuy Now
Nintendo NES Classic Controller Bifold WalletBuy Now
Assassins Creed Logo Black Velcro WalletBuy Now
&
I hope you found some inspiration for a Father's Day gift for your Gamer Dad today but if not, don't forget to check out some of our other gamer posts or even last year's Father's Day posts.