Fun Geeky T-shirts for Adults
Giving a T-shirt as a gift can be a pretty boring way to celebrate someone's birthday but for many geeks out there, a geeky t-shirt is one way to show off our geek loves without being too flashy about it! I tend to have a lot of travel related and animal t-shirts because that's my thing and my Mom always brings me t-shirts from her travels too. However, if I had any room in my closet and wasn't trying to downsize a bit too, I'd be stocking up on some of these great geeky t-shirts in today's post.
T-Shirts for Science Geeks
I used to quite good at Math at school and I still love numbers so this Be Rational t-shirt made me smile. It's the kind of thing everyone knows for a while but only real Math geeks will remember in their adult years! Tesla is famous for many of his inventions but probably the best known image includes his magnificent sparking Tesla coil. This Tesla t-shirt shows 2 of his coils generating lightning bolts with a stylised image of Tesla himself standing in the middle. It really is a great design and perfectly illustrates a Mad Scientist type character.
Be Rational, Get Real – Math Geek T-shirtCheck Price
Technically The Glass Is Always Full T-shirtCheck Price
Tesla, Mad Scientist Engineers T-shirtCheck Price
T-Shirts for Techie Geeks
It's slightly ironic that I included this Android/Apple t-shirt design in a post that includes Tesla. One of his theories was the wireless transmission of data through the air. That was before 1900 and when he was involved in the race for radio transmission against Marconi but it paved the way for our modern cellphones! I'm pretty sure Tesla would have loved our modern computing sciences and this CPU Core design t-shirt is eye-catching as well as fairly accurate. Computer geeks everywhere will love this t-shirt.
Android Eats Apple T-ShirtCheck Price
That's Enough Social Interaction T-ShirtCheck Price
Computer CPU Core T-ShirtCheck Price
Cartoon Style T-shirts for Geeks
This next selection of t-shirts are all cartoon style graphics but they cover a wide range of geek fans. I love the periodic table of Superheroes – a great gift idea for any comic loving science geek out there. I like the retro 8 bit style design of the Zelda t-shirt too.
Periodic Table of Superheroes T-shirtCheck Price
Noble Gases Chemistry Geek T-shirtCheck Price
Nintendo Legend of Zelda T-ShirtCheck Price
Geek T-Shirts for Gamers
Lastly we have a selection of geeky t-shirts for gamers. I really like the Control Freak design – I even recognise many of the controllers even though I've never been a console player. I've been playing a fair bit of the new-ish Blizzard game called Heroes of the Storm but Cold is really into it and even designed a few HotS t-shirts on Zazzle including this Free Nova Week t-shirt. I think you need to be playing HotS to understand but it's a great t-shirt!
Control Freak T-shirtCheck Price
Free Nova Week T-shirtCheck Price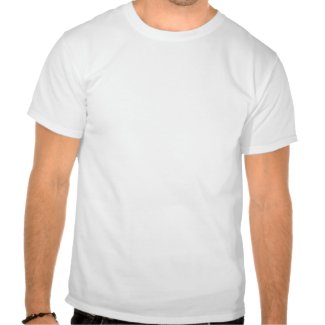 Home WiFi T-shirtCheck Price
I hope you've enjoyed this small selection of geeky t-shirts for adults. It's just a tiny fraction of designs that are available but I'm sure I'll be finding more great designs for you soon so don't forget to pop back regularly.
If you would like us to find a perfect gift for someone, just leave us some details in a comment on any post or you can contact us via Twitter @giftsgamersgeek or our Gifts for Gamers and Geeks Facebook page. If you'd just like to keep up to date with our posts, you can sign up for our mailing list too. We don't spam and we won't sell your details to anyone else either.