Great Chocolate Lovers Gifts
I couldn't do a coffee addicts list without doing a chocolate lovers gift list too! I think we all know someone who loves to eat chocolate but some of us love it way more than is good for us! If you have a serious chocolate lover to buy a gift for, this list might be helpful.
These two books are both fantastic gifts – they have recipes and techniques as well as facts about chocolate making. Add in a chocolate making kit, sit back and wait for the wonderful results from the kitchen! You could volunteer to be their taste tester if you like chocolate too – I'm sure you'd be impartial, wouldn't you?
Chocolates & Confections: Formula, Theory, & TechniqueCheck Price
Chocolate Making KitCheck Price
Couture Chocolate: A Masterclass in ChocolateCheck Price
For the amateur chocolate candy maker, a melting pot and candy molds are essential. This melting pot has good reviews but it isn't a professional tempering pot. It just melts and then keeps your chocolate at the correct temperature for dipping and pouring. The inner section lifts out for easy pouring and for easy washing too. The confectionery funnel lets you stop & start the flow of chocolate for easy mold filling without too much mess and waste.
Silicone Chocolate MoldCheck Price
Chocolate Melting PotCheck Price
Confectionary FunnelCheck Price
Another essential item for a chocolate chef is a thermometer – this one has a limited range and is only suitable for chocolate. A normal kitchen thermometer or a candy making thermometer has a much higher scale which makes them impractical for working with chocolate. I couldn't resist including the Ghirardelli Cookbook – I fell in love with Ghirardelli chocolates on my US trips and the pictures in this book made me drool!
Chocolate Tempering ThermometerCheck Price
The Ghirardelli Chocolate CookbookCheck Price
Silicone Chocolate Spatula with Digital ThermometerCheck Price
For those chocolate lovers who prefer to eat chocolate without the hard work of making it, I've included a couple of fun items – the chocolate fondue melting pot makes for a great dinner party dessert option. Just melt the chocolate, add spices like cinnamon if you want to & provide small items for your guests to dip. Mini brownie bites, small pieces of fruit or marshmallows would be my favorites. The Solo fondue set has a pot, a plate, a tea light burner and a fork so you can have a little indulgent snack all to your self!
Ghirardelli Holiday Chocolate TowerCheck Price
Solo Chocolate Fondue Set (4 parts)Check Price
Electric Chocolate Fondue Melting PotCheck Price
Of course, this time of year is when everyone overeats and then promises to start their diets! If you don't want to get blamed for diet-breaking, perhaps a mousepad with a great image of chocolate whoppers might be a suitable gift! I love the Aunty Acid character and this mug would suit be perfectly – I'm all about peace & love but add a nice big bar of good chocolate and I can tackle anything!
Aunty Acid Peace, Love, Chocolate MugCheck Price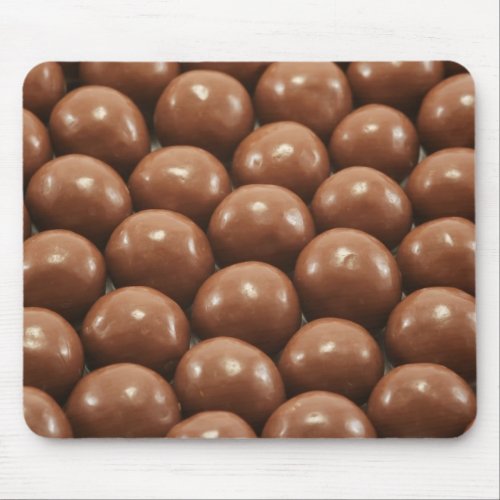 Chocolates MousepadCheck Price
As Christmas is drawing ever nearer, chocolate is always a great last minute gift. Just spend a little time finding the good stuff – perhaps the really expensive stuff that your friend would never buy themselves. They'll know you took time to think about it and that makes a last minute chocolate gift just as special as any other.