Creepy Zombie Easter Bunny Gifts
When we started this website, I had no idea I'd be looking for Zombie Easter Bunnies but here we are, with some fun but creepy Zombie Easter Bunny gift ideas for you! If you have someone to buy Easter gifts for that loves zombies and The Walking Dead tv show, then I'm pretty sure they will love these zombie bunny gifts!
Unique Zombie Easter Bunny Cards
First up, we have some really unique Easter cards for you – all featuring a zombie Easter Bunny. The purple card features a zombie bunny with a basket full of colorful brains instead of Easter eggs. The green card is a little irreverent but I thought it was pretty clever too. It also has a nice little rhyme inside to make you smile. My favorite though is the middle one – it really is quite gory for an Easter card as it features a zombie arm shoved through the Easter Bunny's body!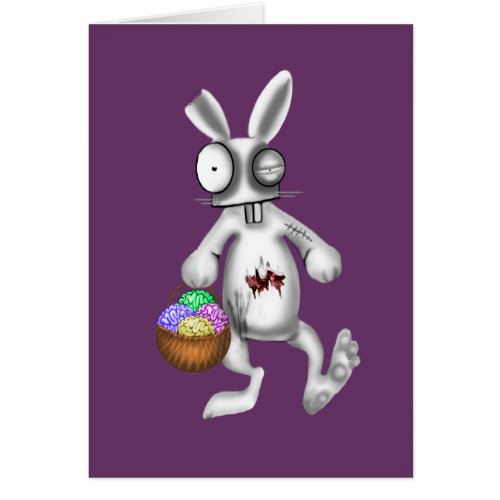 Zombie Easter Bunny Greetings CardCheck Price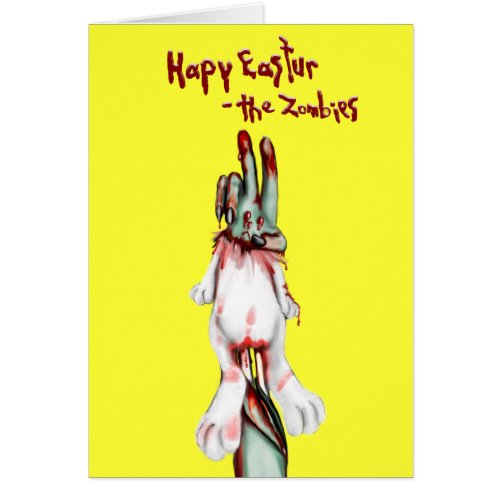 Zombie Easter Bunny Greetings CardCheck Price
Zombie Easter Bunny Greetings CardCheck Price
Cute Zombie Easter Bunny Plushies
Not all zombies are frightening as two of these mini plushies prove. The mini Rob zombie bunny is only 4 inches tall and has a clip so you can take him with you on your backpack or purse. Zombiezoo has a small range of other zombie creature plushies too if you'd like to collect them all. Lucky the Zombie Bunny is also part of a small range of really creepy cuddler plushies which is great if you have a zombie fan to buy for at any time of the year!
Zombiezoo Mini ROB BunnyCheck Price
Lucky the Zombie Bunny Creepy CuddlerCheck Price
Purple Zombbit Zombie Rabbit Plush CharmCheck Price
Fun Zombie Easter Bunny Candy
Easter wouldn't be the same without lots of chocolate candies so I was pleased to see the zombie Easter Bunny turn up in my search. The big green chocolate zombie bunny doesn't come with the blood spattered plain chocolate bunny so you'll have to make your own. I'd suggest buying a normal chocolate bunny and a bar of white chocolate. You can use red food coloring to color the white chocolate and drip it effectively around the neck of the chocolate bunny!
Zombie Dust Candy (Sour Green Apple Dust)Check Price
Zombie Rabbit Chocolate Easter BunnyCheck Price
Zombie Easter Bunny Chocolate LollipopsCheck Price
Cool Zombie Easter Bunny T-Shirts
I know t-shirts aren't exactly the perfect Easter gift basket item but these zombie Easter Bunny shirts were so cool, I had to include them! The red shirt design is really effective – a zombie bunny dancing on a multicolored Easter egg but I love the zombie bunny dripping green goo design even more! It's available in multiple color t-shirts too so you don't have to stick with a black one.
Zombie Easter Bunny Red T-shirtCheck Price
Zombie Easter Bunny Black T-ShirtCheck Price
Zombie Bunny Eating Brains Tank TopCheck Price
I hope you've found some inspiration for your zombie Easter gift basket today. If you need more zombie gift ideas, you should check out our Zombie Food gifts post or our Zombie Valentine's post – it's not all hearts and flowers!
If you want more general Easter gift basket ideas, check out these other Easter themed posts.
If you want some help finding gifts for geeks or gamers, you can leave a comment below or contact us on Twitter @giftsgamersgeek. There's also a search box on the top right hand sidebar that will help you navigate through our selection of posts as well. Don't forget to pop back regularly, we have loads more ideas to share with you.