Great Gift Ideas for UFO Fans on World UFO Day
Today is recognized as World UFO Day so we thought it would be fun to pull together a bunch of great gift ideas for UFO fans everywhere and as you can't really have UFO's without an alien or two, we included Alien gift ideas too!
Cute Alien Funko Pops
Funko always has something for the fans and aliens are no exception. I've included the X-Files alien, E.T. and the three eyed Alien from Toy Story 3. I have to say, my favorite is the Toy Story alien Funko – he is just so cute and colorful!
Funko POP! The X-Files Alien Vinyl FigureBuy Now
Funko POP Movies: E.T. Vinyl FigureBuy Now
Funko POP! Alien Vinyl FigureBuy Now
UFO and Alien T-shirts & Sweatshirts
As you might expect, there are hundreds of alien head t-shirts so you can easily find one on Amazon but I was looking for something different to show you. I think I found some really cool UFO & Alien designs – especially the Pyramids and space invaders T-shirt. Alien abduction is also a favorite theme amongst UFO t-shirts so I included two cool  alien abduction t-shirts for you.
UFO Alien I Believe Women's Tank TopBuy Now
Pyramids UFO Space Invaders T-ShirtBuy Now
Alien UFO Spacecraft T-shirtBuy Now
Alien Men's Tank TopBuy Now
Siamese Alien – SweatshirtBuy Now
Alien Ufo – SweatshirtBuy Now
Other Alien and UFO Themed Clothing
I was only looking for t-shirts but I came across a few other great UFO clothing items so I thought I'd include them here. Socks are always a good fall back present and if you can make them fun and colorful like these UFO socks or the alien head socks, I'm sure your gift recipient won't be too upset at getting socks again! I really like the little alien in his spaceship on the men's shorts too – I wish that image was on a t-shirt actually!
Alien Head SocksBuy Now
Alien Abduction SocksBuy Now
UFO Aliens Women's Knee High SocksBuy Now
Blue Cute UFO Aliens LeggingsBuy Now
Alien Heads Stretch LeggingsBuy Now
Men's UFO Alien ShortsBuy Now
UFO Art Posters
I loved these colorful fantasy art posters – the alien cats kind of freaked me out a little though. I've always wondered why aliens would abduct cows but even if I'm puzzled, it does make for a great image for an Alien or UFO art poster.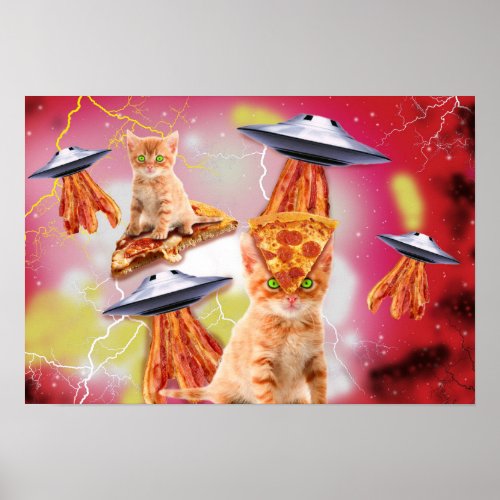 Alien Cats & the UFO's posterBuy Now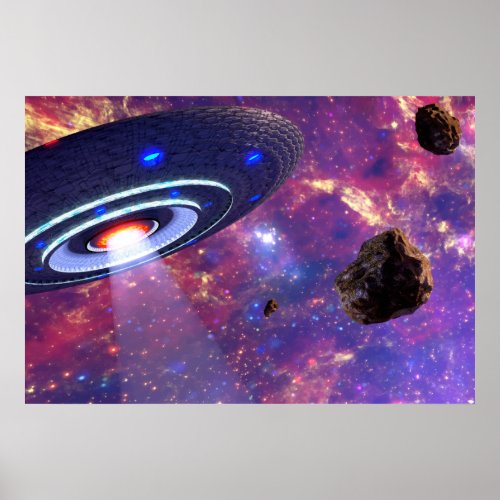 UFO Space Galaxy PosterBuy Now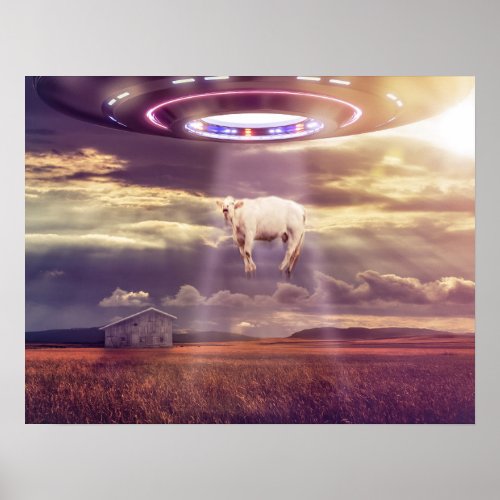 Cow Abducted by Aliens Fantasy Art PosterBuy Now
UFO and Alien Jewelry
I absolutely adore these little alien silver finish pendants, they have so much attitude! One is playing a guitar and the other is holding a crystal ball although I have no idea why! I loved the UFO invasion watch face too – such a simple design but so effective.
UFO Alien Playing Guitar Silver Finish PendantBuy Now
Ufo Invasion WatchesBuy Now
UFO Alien Holding Crystal Ball Silver Finish PendantBuy Now
Clever UFO Wall Decals
These three vinyl wall decals are probably my favorite UFO gift ideas today. The portal decal and the smashed wall decal both have an amazing 3D effect which would make any child's bedroom wall something special. For the nursery though, how about this super alien spaceship decal? Can you imagine Grandma's face if she saw that in the dark for the first time?
UFO Space View Portal – Vinyl Wall DecalBuy Now
Alien UFO Smashed Wall 3D Effect Wall DecalBuy Now
UFO Sticker Outer Space Vinyl DecalBuy Now
More Alien and UFO Themed Gift Ideas
This small group of items didn't really fit their own category so I've lumped them together in 'other'! I love the toddler alien costume and it would be a great idea for Halloween or any costume party. For the truly dedicated alien fan, this alien head toilet paper might make them smile and would make a great gag gift for the office Secret Santa (although I know that's a long way off, it's still a good idea!). I also love the UFO Invasion Bookends – they look fantastic and would make any UFO fan a great gift for their book collection.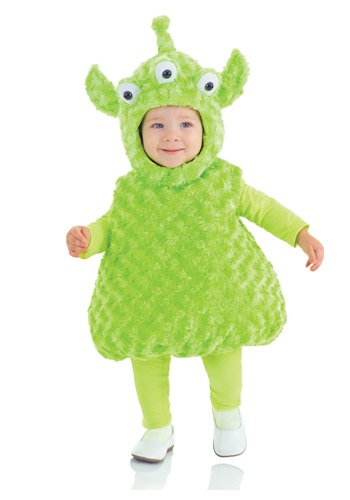 Toddler Alien CostumeBuy Now
LEGO Space UFO Abduction 7052Buy Now
Alien Emoticon PlushBuy Now
Alien Toilet PaperBuy Now
Alien Invasion BookendsBuy Now
Alien InflatableBuy Now
&
UFO and Alien Kitchenware
Lastly I've included a couple of great Alien coffee mugs but I have to say the UFO cookie jar is my favorite and not only because it holds cookies! At 12 inches tall, it's a good size cookie jar or would just make for a fun kitchen decor item.
Alien Head Coffee MugBuy Now
UFO Space Alien Cookie JarBuy Now
Alien 11 oz. Coffee MugBuy Now
I hope you've enjoyed this small selection of great UFO and alien gift ideas but don't forget to check out some of our older posts like those below. Of course, for any alien fan, Star Wars and Star Trek have loads of aliens too so check out those posts by using the search box for even more alien themed gift ideas.