Today we have something a little different for you. We've covered dragons, zombies and unicorns before so today, we bring you a great selection of gargoyle gift ideas. I used to love the animated series but I've always been fascinated with stone gargoyles as they are fairly common on old buildings here in the UK.
First up is a fantastic gargoyle wall mounted guitar stand. It's a one of a kind, hand finished resin cast from an original gargoyle sculpture and yes, it is expensive but I think it's absolutely gorgeous! If I had a guitar to show off, I think I would be tempted to save up for this, it's just that lovely!
GuitarGoyle Wall Mounted Guitar StandCheck Price
The thing I love about gargoyles is the sheer variety of their facial expressions and nowhere is that so clear as in the designs on these gargoyle greetings cards. I have the perfect recipient in mind for the fingers up the nose card and I'm pretty certain I know several people I could give the facepalm card to as well!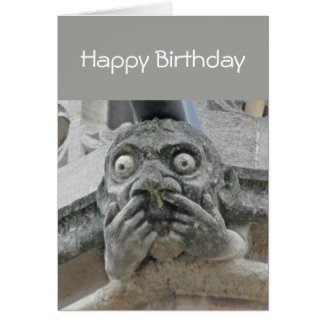 Funny Gargoyle Birthday CardCheck Price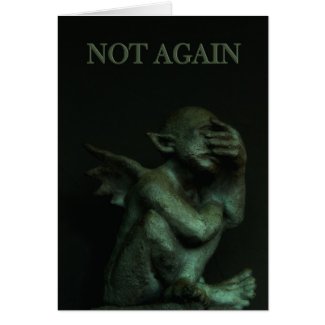 Facepalm Gargoyle Birthday CardCheck Price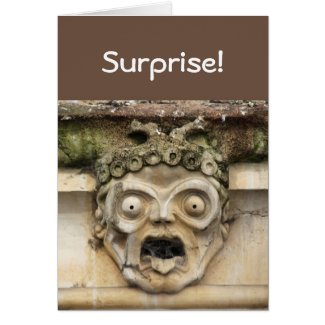 Surprise! Gargoyle Blank CardCheck Price
I found cutesy gargoyles and some pretty mean looking gargoyle t-shirts but this Stone Guardian hoodie is just stunning! It not only has a huge piece of artwork on the front, it has one on the back too and both are gorgeously detailed. I like the cute gargoyle t-shirt too – much less scary than the Stone Guardian image!
Stone Guardian HoodieCheck Price
Cute Gargoyle T-shirtCheck Price
Gargoyle T-shirtCheck Price
Next up we have a whole bunch of gargoyle gifts for the home. I love the humor in the wine bottle holder – he really does look just like a baby glugging down his drink. The gargoyle toilet roll holder is fun too although I think some people may be scared off refilling the damn thing or at least, that would be their excuse!
Drinking Gargoyle Wine Bottle HolderCheck Price
Gargoyle Tea Light HolderCheck Price
Gargoyle Toilet Paper Tissue HolderCheck Price
Some places I've worked at could be described as medieval so these gargoyle desk figurines or the pen holder would have fitted right in! My favorite is the gargoyle trinket box – I have quite a nice little collection of trinket boxes already though so I don't know where I'd put this one!
Medieval Gargoyle Trinket BoxCheck Price
Pair of Gargoyle Figurine Desktop DecorCheck Price
Gargoyle Pen Holder Desk AccessoryCheck Price
If you have the right decor, this winged gargoyle table lamp would make a stunning addition. I love the ornate design of the base with just a simple orb for the light itself. If you liked the toilet roll holder for your bathroom, then perhaps you will like this towel holder too. The only downside I can see is the plastic ring so perhaps I'd keep it for the guest bathroom & just occasional use.
Winged Gargoyle & Flames Tabletop LampCheck Price
Gargoyle Towel HolderCheck Price
Gargoyle Incense Stick HolderCheck Price
I hope you've enjoyed this brief look at gargoyles. I purposely didn't include any of the 100's of garden statue gargoyles but they have a huge array of funny faces to choose from and look great tucked away, half hidden by a bush or shrub. Lighting them dimly at night to scare the neighbours is great fun too 😛
Feel free to leave a comment below if you'd like some help finding gift ideas for a gamer or geek in your life. You can also leave a message in our Gifts for Gamers subreddit or contact us on Twitter @giftsgamersgeek if you prefer.