Doctor Who Gift Ideas For Her This Valentine's Day
Does your special lady love Doctor Who? Today I had a great time finding lots of Doctor Who gift ideas for Valentine's Day and I'd love to receive any of these items in a Doctor Who gift basket myself! I grew up watching Doctor Who, it's a bit of an institution over here after all so I'm really glad that my American friends are finally catching on to this epic British TV series.
First up, I found a few Doctor Who themed Valentine's Day cards. I was surprised by how few are available, even on Amazon, so I had to go to Etsy to find a couple of these. I love the romantic Daleks – not the first Doctor Who characters that spring to mind for romance after all!
Doctor Who Poem Valentine CardCheck Price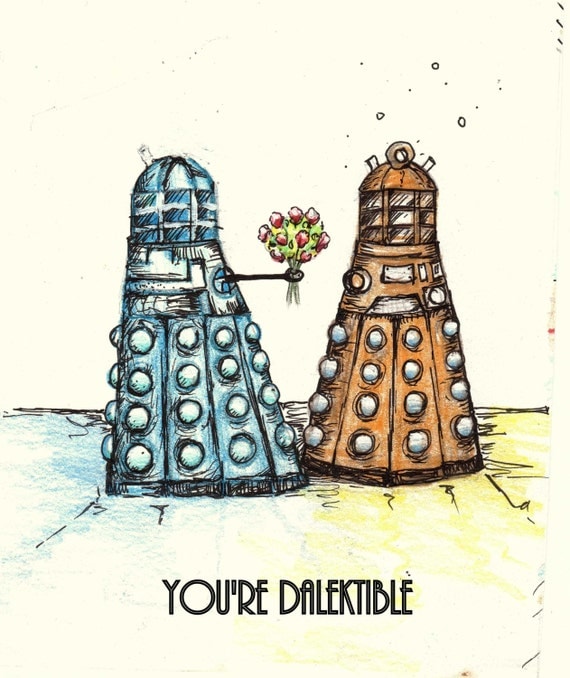 Doctor Who Daleks Valentine CardCheck Price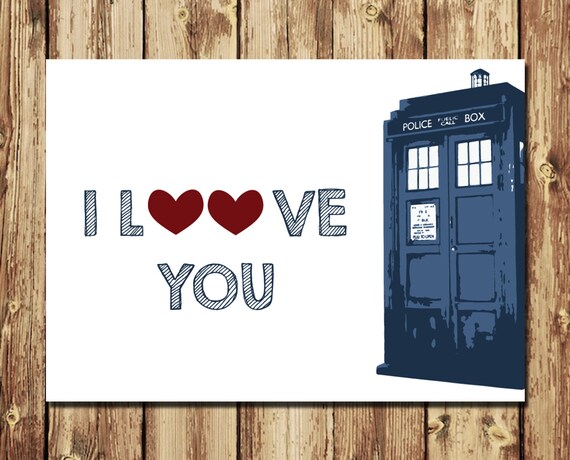 Doctor Who Two Hearts Valentine CardCheck Price
If you want to put together a Doctor Who themed gift basket for Valentine's Day, jewelry and watches are great small items to include. You can balance your budget by buying costume jewelry or go all out with one amazing item and filling up with smaller ones. I really like the Tardis Vortex watch and the Dalek necklace but the Weeping Angel earrings would go well with the necklace to make a set too.
Doctor Who Weeping Angels Dangle EarringsCheck Price
Dalek Antique Silver Tone PendantCheck Price
Weeping Angel Necklace Antique Silver ToneCheck Price
Doctor Who Vortex WatchCheck Price
Police Box Heart NecklaceCheck Price
Dr Who Ladies WatchCheck Price
As you might expect, there are loads of Doctor Who themed t-shirts but today I've chosen a skirt made with a repeating Tardis design fabric and a Tardis dress. How cute is that dress? I'm more of a slouchy sweatshirt kinda gal though so the Impossible Girl off the shoulder sweatshirt is my favorite.
Doctor Who TARDIS SkirtCheck Price
Doctor Who Impossible Girl SweatshirtCheck Price
Doctor Who TARDIS DressCheck Price
It's been said that a girl can never have too many shoes so I've included 2 types of Doctor Who Tardis footwear. The Tardis plush slippers will be lovely and warm around the house – I have a similar pair (without the Tardis design though, sadly) and I love them. The Doctor Who high tops are available in multiple designs and as normal (low tops? lol) canvas shoes too.
Doctor Who TARDIS Plush SlippersCheck Price
Doctor Who TARDIS Over-The-Knee SocksCheck Price
Doctor Who Black High Top Canvas ShoesCheck Price
Plushies are always a great gift for Valentine's Day and these Doctor Who plushies are no exception. I've included some medium to large plushies as well as miniature clip on ones so you should find something to fit your budget. I knew as soon as I saw the Adipose episode that this enemy would become a favorite for toys and this plushie is just so squishy, she's bound to love it.
Doctor Who K-9 Talking PlushCheck Price
Doctor Who Adipose PlushCheck Price
Dr Who Talking Plush Matt SmithCheck Price
When it comes to the bad guys in Doctor Who, Daleks and Cybermen have been around since the very earliest shows. They used to scare the heck out of me as a child but make them a plushie and they suddenly become super cute!
The Eleventh Doctor Mini Talking Plush Clip-OnCheck Price
Doctor Who Cyberman Talking Clip On PlushCheck Price
Doctor Who Red Dalek Talking Clip On PlushCheck Price
Lastly, we have some Doctor Who print bags – the Tardis in Space and Starry Night prints are both familiar designs on many Doctor Who products but the Splashed Tardis is very unusual and striking too. I'd really like one of those myself.
Doctor Who Tardis in Space Messenger BagCheck Price
Doctor Who Exploding Tardis Van Gogh Tote BagCheck Price
Splashed Tardis Doctor Who Shoulder BagCheck Price
There is no shortage of Doctor Who themed gift ideas, in fact, it's almost overwhelming with the sheer variety of stuff you could buy. I hope you like this small selection of my favorite Doctor Who gifts but just in case you need more, check out our other great Doctor Who gift ideas posts.